Sports Chiropractic at Herndon Chiropractic & Acupuncture Care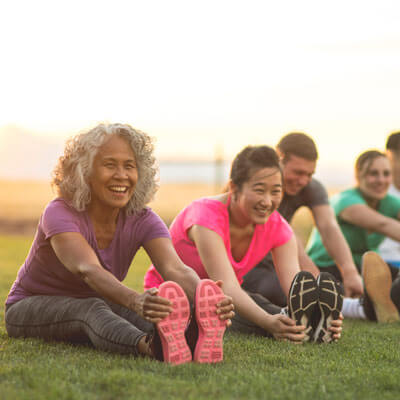 It's true that virtually every professional and Olympic sports team has a team chiropractor on staff—but you don't have to be an elite athlete to experience the benefits of sports chiropractic.
At Herndon Chiropractic & Acupuncture Care, we have been providing outstanding sports chiropractic care for athletes of all ages and levels, including weekend warriors, kids playing on the playground, high school and college athletes, and of course, the pros.
Whatever your sport and skill level, chiropractic care can help you get the most out of your game.
How Does Chiropractic Care Help Athletes?
By identifying and correcting subluxations that cause interference in the nervous system, chiropractic care improves the biomechanics of the whole body—the spine as well as the extremities—so that motion and efficiency are improved. When your body can move efficiently, you can perform at a higher level. When your body works as it should, you are also less likely to be injured during training or competition.
In addition, training and playing sports can lead to aches, pains, injuries and wear and tear in the body, which chiropractic care can help you recover from.
Using traditional hands-on adjusting techniques, Dr. Gurutrang will then correct areas of subluxation so you can play at a higher level and heal efficiently.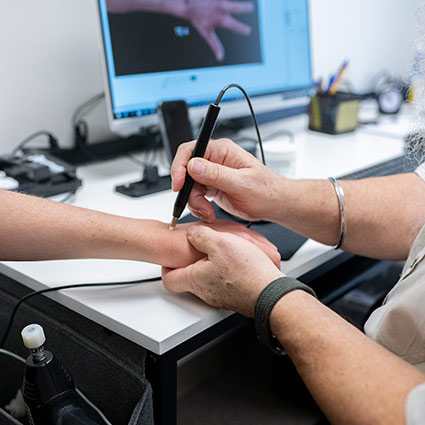 Our Approach to Care
With over forty years' experience, Dr. Gurutrang can accurately assess the underlying cause of your symptoms. We use various cutting-edge diagnostic tools to locate areas of subluxation that cause interference in the nervous system. Some of these tools include:
AcuGraph
Applied Kinesiology
Non-Invasive Muscle Testing
MyoVision sEMG
Getting You the Right Care
Although all athletes can benefit from chiropractic care, some conditions are not related to subluxations. If your situation is something that chiropractic care can't help with, we'll let you know immediately and refer you to the appropriate medical specialist.
Schedule Care Today
Take your game to the next level—contact us today to schedule an appointment.
CONTACT US »
---
Sports Chiropractic Herndon, Reston VA | (703) 481-9000